Instructions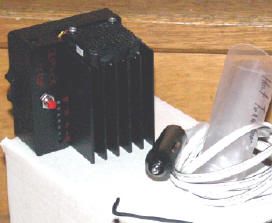 The Outback Cooler instructions are available on line in two forms, HTML and MS Word. You can view the HTML version on line or download the Word version.
Instruction manual being updated to reflect Platypus and Dingo versions
I would appreciate any feedback on the instructions so please email me if you notice any errors, omissions or improvement areas

NOTE: The Outback Cooler replaces the factor convection heat sink built into the DSI/DSI Pro rear case. You will need to open the DSI case and fit the Outback Cooler to the front section of the DSI camera via the same four mounting bolts. This obviously has warrantee implications for your DSI camera. You are taking full responsibility for the modification and continued function of your DSI camera.